Technology
Tailor-made reactor systems.
To some extent every new concept appears to be quite clear, but the road to realisation can be quite a challenge as (bio)chemical processes tend to be enormously complex, and even the smallest of alterations may have its effect on the end result.
Allow LPS, 'Architects in Chemistry' to be your guide and partner. For many years LPS has been using its knowledge and expertise to develop tailor-made reactor systems for a variety of processes and research goals, throughout different industries.
We start the studies from our chemistry background. This is the essential first step for a successful guidance to the desired final result. All these projects have an LPS touch, like a signature dish.
Starting from a concept idea, we work through brainstorming sessions, establish professional URS's, add 3D imaging, assemble and install the final product, your reactor system. Please click on the steps below to read more information about our approach: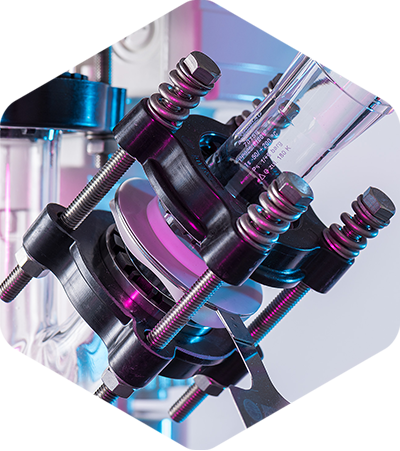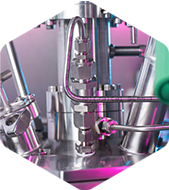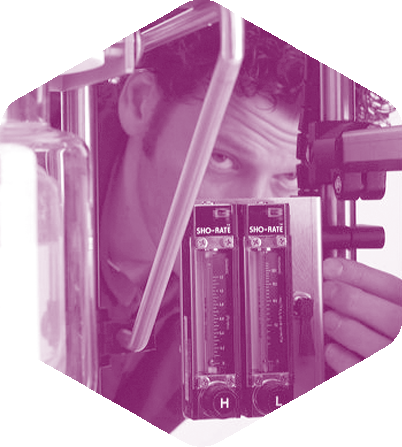 Stap 1: Engineering
De klant benadert LPS met de vraag een nieuwe kunststof, een zogenaamd humane polymeer, ontwikkeld in eigen laboratorium, op grotere schaal te kunnen produceren. De productie van een stof op grotere schaal brengt gevaren met zich mee en is risicovol en daarom wordt de expertise van LPS ingeschakeld.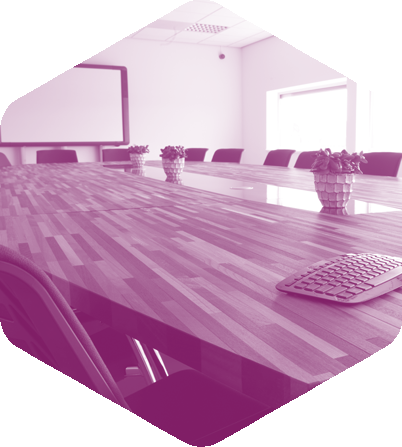 Stap 2: Brainstormen
Samen met de klant bespreken de eigenschappen van het project tijdens uitvoerige brainstorm sessies. Het chemische deel is te omschrijven als "zware chemie", met speciale aandacht voor druk, roersnelheden, temperatuurgradiënten en natuurlijk veiligheid. Op deze manier krijgen we een beter beeld van de stof, het proces en de opschalingsvragen.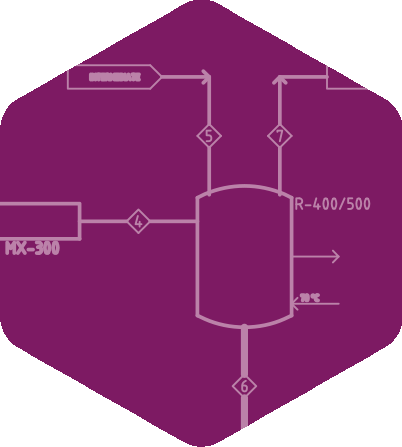 Stap 3: Process Flow Diagram (PFD)
De klant besluit de opdracht in handen van LPS te leggen, waarna alle mogelijke chemische reacties in kaart worden gebracht. Op basis hiervan wordt een uitgebreide flowchart van het proces geschetst en voorgelegd aan de klant.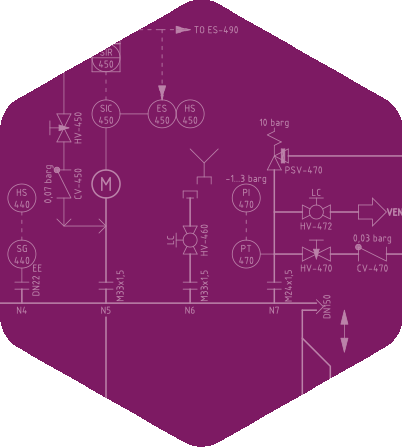 Stap 4: Piping & Instrumentation Diagram (P&ID)
Nadat de chemische reacties inzichtelijk zijn gemaakt en door middel van een PFD het proces duidelijk is geworden kan er een ontwerp voor een reactor worden gerealiseerd. Hierbij wordt uiteraard rekening gehouden bij de wensen van de klant zoals ruimte en veiligheid. Ook de materialen worden zorgvuldig gekozen.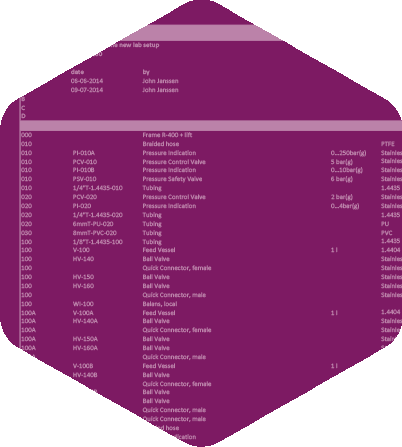 Stap 5: Components List (Project Cost Estimate)
Als de ontwerpen van de reactor zijn ontwikkeld, brengen we in kaart welke onderdelen we zullen gaan gebruiken voor het allerbeste resultaat. Daarbij maken we gebruik van onderdelen van speciaal geselecteerde partners, zodat we dat resultaat ook kunnen garanderen. Met de components list en het ontwerp, kunnen we beginnen met de productie van de reactor!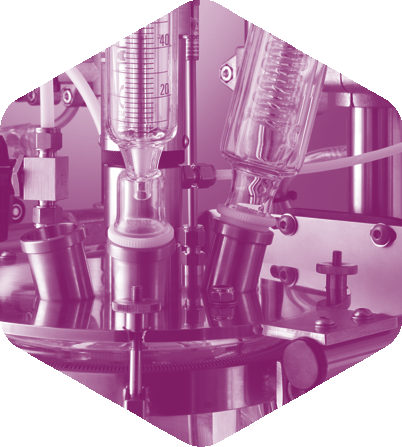 Stap 6: Resultaat
Het uiteindelijke product mag er zijn! LPS produceert de reactor of reactoren voor de klant waarmee de productie van de nieuwe stoffen wordt verhoogd en de kosten verlaagd. LPS geeft de klant een flinke boost aan het onderzoek naar en de productie van nieuwe stoffen.
Tailor-made reactors for research and production.